I Have Landed
Stephen Jay Gould's last book.
June 2002
The title of Stephen Jay Gould's twenty-second book on natural science borrows a phrase his grandfather scribbled in an English primer after he arrived at Ellis Island: "I have landed. September 11, 1901." Last year Gould — a Harvard zoologist — ended an unbroken run of 300 columns on Darwinism (among many, many other topics) in Natural History magazine; this book would have been a simple collection of his final essays if the World Trade Center hadn't collapsed on the centennial of his grandfather's landing. The weird coincidence of dates inspired a handful of shorter pieces tacked onto the end, about Americanism, evil, and the New York skyline. These articles give the book some shape, but they were written in a hurry and don't stand up to the longer natural-history essays, which are brilliant. Gould's mind likes to scurry into every corner of high and low culture: Here he investigates Gilbert and Sullivan, myths of the Alamo, forgotten female naturalists, and Vladimir Nabokov's second career as a lepidopterist. But he always returns to the theme of Darwinism. For Gould the theory of evolution offers a vision of an ancient and continuous "tree of life," linking all creatures, and he applies this idea of continuity to his own catholic interests. The Nabokov essay, for example, starts with a bland debate over how the novelist's butterfly-collecting and -classifying might have informed (or detracted from) his fiction; but the piece ends with a fierce argument against the wall between literature and science — a wall Gould himself, who died last month, has spent a career trying to topple.
Michael Scott Moore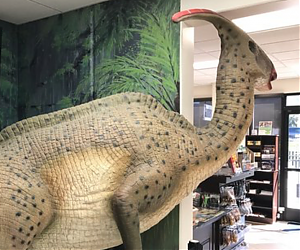 Noah and the Dinosaurs
One rule of fundamentalists is that they hate to be interviewed. William Dembski doesn't. He has a long face and glasses, wears knife-edged slacks and sober ties; he mixes fashion sense with a relaxed wonkishness that announces dedication to reason rather than the Bible-thumping fanaticism he's been accused of at Baylor
"Our People"
The Somali refugees living in a small meatpacking town in southwestern Kansas loved America. So did the three men who wanted to kill them. A story about a bomb plot in the Heartland.
Talking to Jihadis
As people shopped for groceries at an open-air market on New Year's Eve in the Indonesian coastal town of Palu, a homemade bomb loaded with nails killed at least eight people and ripped apart a kiosk selling pork.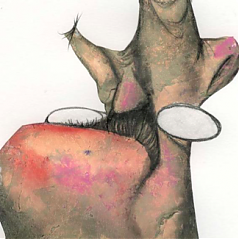 My Century, by Günter Grass
A pastiche-novel in 100 chapters, rooted in the political surges of Germany's horrid and fascinating 20th century.
Denis Johnson, Poet of the Fallen World
"I'm kinda like Ozzy Osbourne," says Denis Johnson in a distracted moment, explaining that he might not remember to call me back. "My wife was just telling me that."
The Invention of Love
The last time one of Tom Stoppard's plays had its American premiere in San Francisco, I wrote that it "wouldn't be above Stoppard to spin a whole script around a minor and meaningless point of grammar."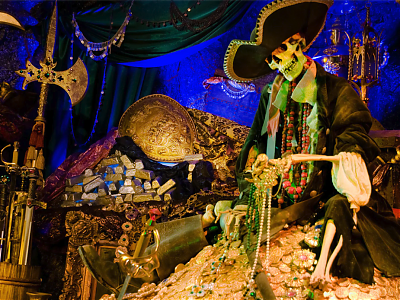 Pirates on the Migrant Trail
Inside the East African migrant corridor, where Somalis (and others) escape to Europe, former pirate financiers are also busy. Reported from Sicily and a German warship, the Frankfurt am Main.
Somalis and Tolerance
Human beings like to think they have nothing to do with certain other human beings. That's a scurrilous lie.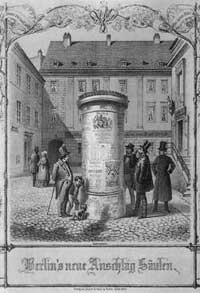 The Litfaß Polka
Berlin's Litfass columns and the Nazis: a brief history of anti-clutter campaigns.
Ghosts of Dresden
The Allied firebombing of Dresden in 1945 destroyed the baroque center of what Pfc. Kurt Vonnegut called, in a letter home from Germany, "possibly the world's most beautiful city."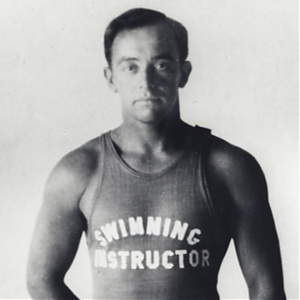 It's Called Soccer
Americans live on what amounts to an enormous island, defended on two shores by the sea, and we've evolved a few marsupial traditions that nobody else understands.
Tilting at Turbines (in the Severn River)
The morning was clear and cold, with frost on the church steeple and the cemetery grass. I had a quick English breakfast at a white-cloth table, in my wetsuit, and drove to Newnham, a village on the Severn River in Gloucestershire, parking near the White Hart Inn.
The Curse of El Rojo
I'd packed the car lightly — a bag of clothes, a bag of cassette tapes, a backpack of books, a few essential tools.
BOOM
True story about a bomb threat aboard a United flight in the months before 9/11.